Hairsine Community consists of the following Communities: Hairsine – Kirkness – Clareview Campus and Ebbers ( Manning Village )

Looking to help out the Community? want a say on what programs are run at the hall? want to be part of a great board? why don't you come join us as we are looking for a a few more members to complete our Board. We meet once a month on the 2nd Thursday at the Hall from 7-9pm.
WE ARE SADLY CURRENTLY CLOSED AND NO PROGRAMS WILL BE RUNNING OUT OF THE COMMUNITY LEAGUE BUILDING, DUE TO THE COVID-19 Situation. WE ARE CLOSELY MONITORING AND WILL OPEN AS SOON AS ALLOWED.
We are also looking for Volunteers at our next Casino Event: Our Casino money when we receive helps out with programming, and events that we run over the next 18 months. We do understand it is a long day of volunteering but it means so much to our Community and we hope you can spend a little time helping us out!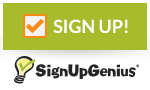 ---
Our AGM will be conducted online via Zoom on May 29th at 7pm  . we will be posting the link soon.
To review our Financial Statement : click here
___________________________________________________________
Hairsine Community League has partnered with the Edmonton Tool Library all members now have access to borrow tools for free thanks to this partnership. Just show your membership and borrow a tool it is that easy!
What is a tool library? 
Tool libraries are like book libraries, but for hand and power tools. They ensure affordable access to tools, provide a space to share skills and knowledge, and maximize the use of tools by lending them to members.
Browse Inventory: https://edmontontoollibrary.myturn.com/library/inventory/browse
Hours & Location
1:00 p.m. to 5:00 p.m.Saturday
6 pm-8 pm – Wednesday

Bellevue Community Hall
7308 112 Avenue NW
Edmonton, Alberta, Canada
Have you heard of The Seniors Home Supports Program? This program was
initiated to support seniors to remain in their own homes longer, independently
and safely. We are a FREE referral service with contacts for companies that do
Snow Removal, Yard Maintenance, Housekeeping, Home Repair & Maintenance, Personal Services
and Moving Help. All the companies have been vetted and we feel comfortable referring them to
community members. If you are looking for a service provider in one of these categories we are your
one-stop- shop. Interested? Give Stacey a call at NESA. 780-944- 7470.
---
Adults looking for activities you can always check out the Sports and Social Club in Edmonton.
https://www.edmontonsportsclub.com/
______________________________________________________________________________
Another great Benefit of being a member of Hairsine Community you now get 25% off  at Jubilations Theatre. When you call to book your tickets just mention you want the corporate rate and the Community you live in with your Number.
---
Hairsine continues to need donations of skates and helmets to loan to people interested in skating but have no equipment. These items will be kept on site and loaned out only for skating on the Hairsine ice rinks. If you have skates or helmets that are in good shape, please contact Les at vice.president@hairsine.ca to arrange a time to drop them off.
---
Hairsine Community League Financial Statements – AGM MINUTES
Here is a link to our reviewed financial statements. If you have any questions about these please direct them towards our Treasurer at treasurer@hairsine.ca.
Hairsine Financial Review and Statement for the year ending March 2017
Hairsine Financial Review and Statement for the year ending March 2018.
Hairsine AGM Minutes  and Financial Review and Statement for year ending March 2019
---
 Clareview Recreation Center & Library
Visit the Clareview Rec Centers site for more information.  http://www.edmonton.ca/activities_parks_recreation/clareview.aspx
Saturday's between 6-8 p.m. you can get access the Rec Center for free by showing your Hairsine Membership Card.
If you require a Card please contact  social.director@hairsine.ca.
Cards are $25.00 each and expire August 31 each year.
---
Eco Station – Kenndale
The Kennedale Eco Station is now open and is located at 5355 127 Ave NW, Edmonton, AB T5A, Canada.
Eco Stations are convenient waste drop-off facilities where you can bring electronics and household hazardous waste like paint, batteries and lights bulbs, and anything that does not belong in your garbage.
For more information check out the Kenndale Eco Station webite. http://www.edmonton.ca/programs_services/garbage_waste/eco-station-kennedale.aspx